IBM and Salesforce recently announced a partnership to deliver various solutions based around the different companies products.
As part of that initiative, MQ is now shipping a component that enables MQ applications to receive events caused by updates to Salesforce data, or driven by applications running in the Salesforce environment.
This new bridge, an optionally installable element of MQ V9.0.2 on the x64 Linux product, listens for these events and republishes them to MQ topics. Any MQ application using the normal publish/subscribe programming interfaces can get these messages, and then take action based on the contents. One of those MQ applications could be IIB, which has a node for Salesforce integration, allowing further work with that Salesforce data to be triggered through a message flow.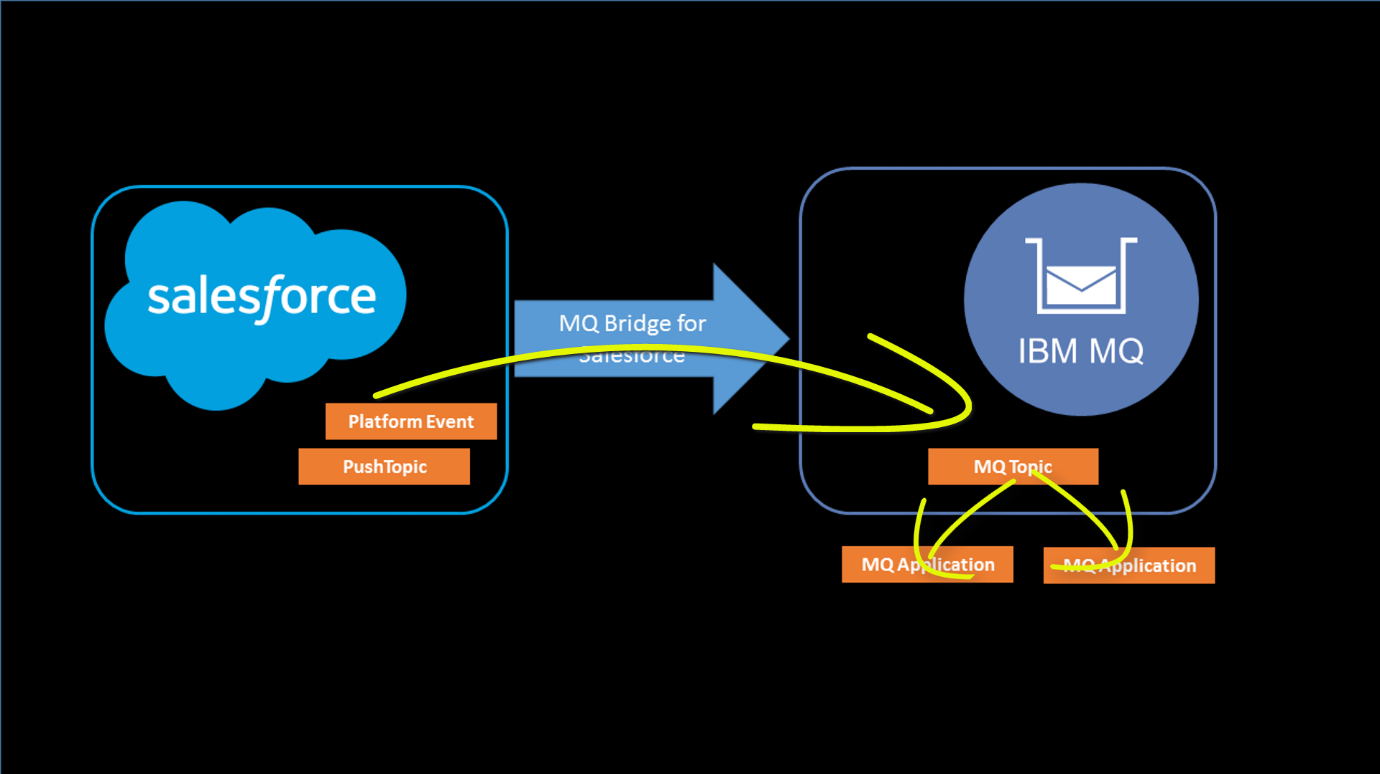 Along with this re-publication, the bridge program also contributes monitoring data to show how much traffic is being processed. The MQ Console can show this in its graph widgets:

There is an accompanying demo video to go with this post that shows the whole thing working
This post was last updated on November 24th, 2019 at 08:54 pm