A good number of customers and IBMers are here at the University of Minnesota to hear about our latest connectivity products. And that's despite some horrid weather.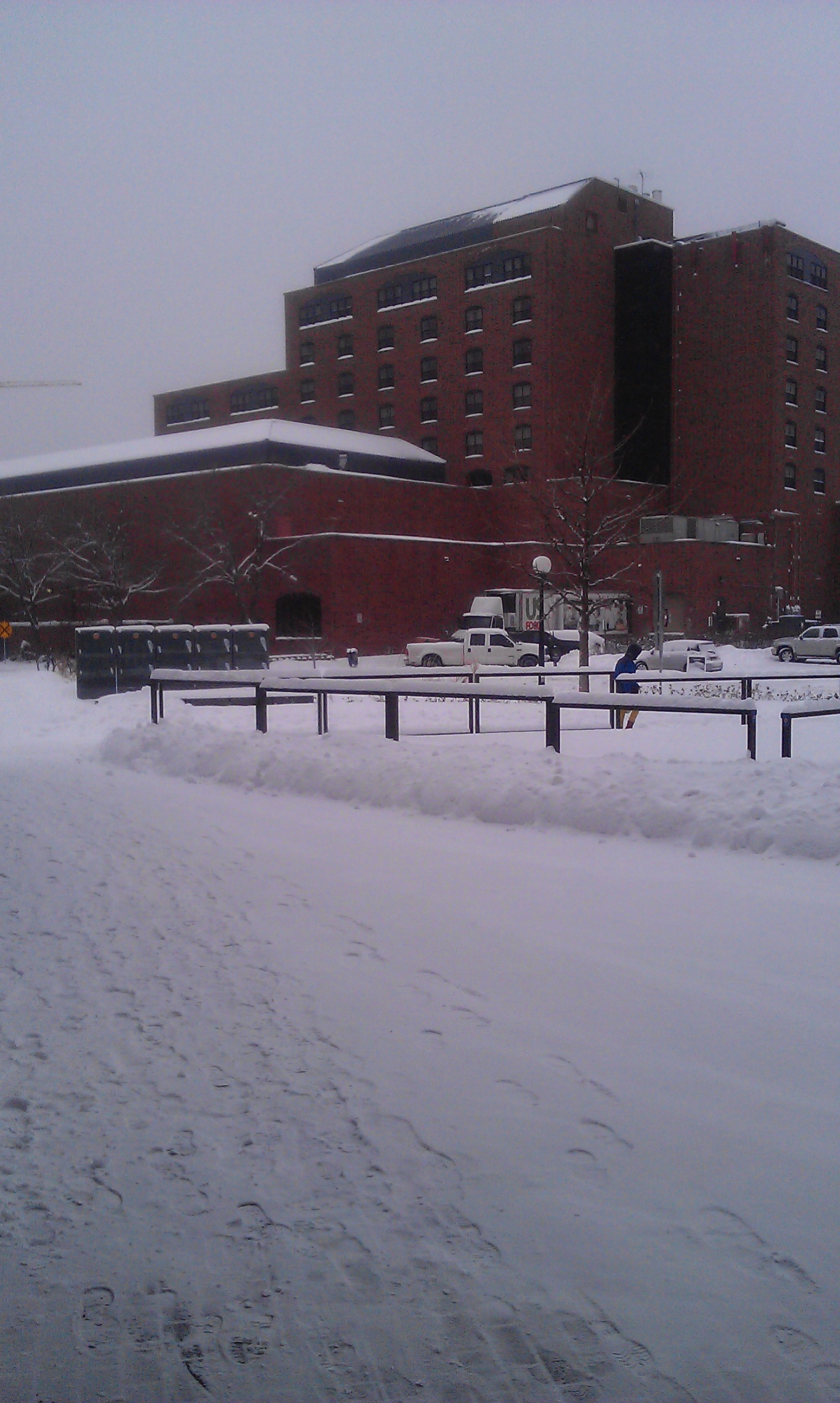 I'm sure the city tourist agencies don't like this, but when we're doing the HCTY gigs, one of the first things we think about is "how easily will we get out of this place." There's no time to enjoy the places we go to; we just have to be ready to get to the next location.
And on this batch of locations, so far, we seem to have been too-closely followed by snow and ice There was an ice storm in Bentonville that disrupted many of the flights in and out of town on both the night before and the day after. And now in Minneapolis there's been a huge dump of snow. At least they are used to it here, and the flights (mostly) look OK for getting to Colorado.