I was due to fly to New York this weekend, but unsurprisingly the meeting got cancelled. It will be interesting to see just how long it takes for my credit card to get refunded for the ticket – taking money out seems very fast but for some reason the other direction is incredibly slow.
But I'm glad I wasn't in the air for this one. I was just talking with a friend who flew home through Miami 2 days ago and he said it was the worst turbulence he'd ever experienced. (Matt doesn't travel as much as some, but he does do enough to have some idea of "normal" bumpiness.)
It reminded me of this supposedly short flight that I was on a few months ago.

It was just 40 minutes gate-to-gate on the outbound journey. We realised something was odd on the return when already we'd been in the air an hour and the pilot announced "Only another 40 minutes to go …". Once we landed, I went to flightware.com and got a copy of the track we'd actually taken.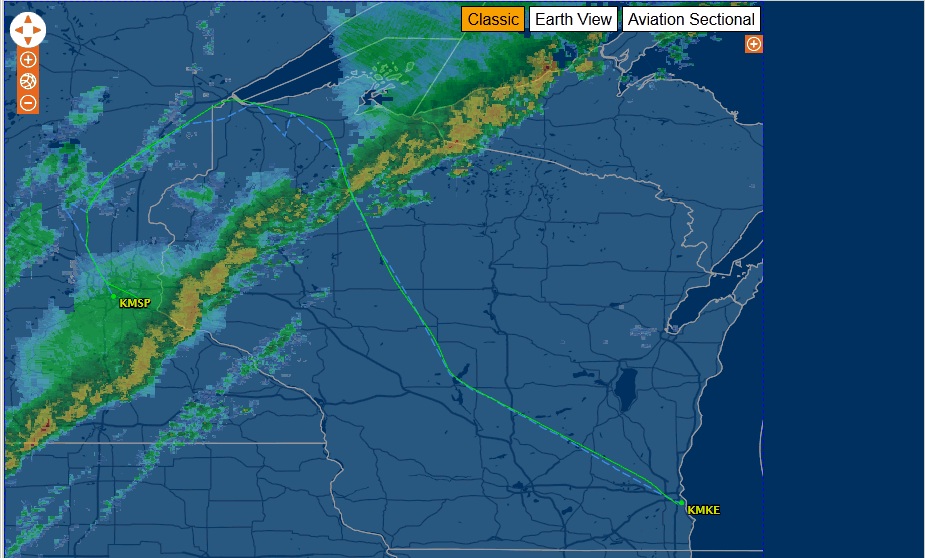 The storm we avoided there looks nasty enough (and it was still rather bumpy on the descent) but nothing like Sandy seems to be.