For a web conference session I was giving this afternoon, I'd written a script. Although I might not follow it exactly, it was meant to give a structure and ensure I didn't forget points I wanted to make. But reading it while looking down at a printed page would make it difficult to look at the camera. And looking at the camera would make it difficult to read the words. Not to mention the problem of driving the slides through, by clicking on the presentation application in a browser. Putting things on the laptop's 2nd monitor would mean frequent eye movement so I was not "looking at" the audience. Not very satisfactory.
With an hour to go, I had a brainwave – I could use my standby laptop propped up behind the main system and use that screen. And because of the need to both click on the presentation system AND to scroll through the script, while not looking down to move cursors or switch between applications, I'd be able to use another mouse. I grabbed an empty box to act as a stand, copied a PDF to the other machine, and tried it out. I had left-hand for the teleprompter scrolling mouse; right-hand for the presenting mouse.
And it all seemed to work pretty well from my perspective. Other than running short on time. But that was not the technology's fault.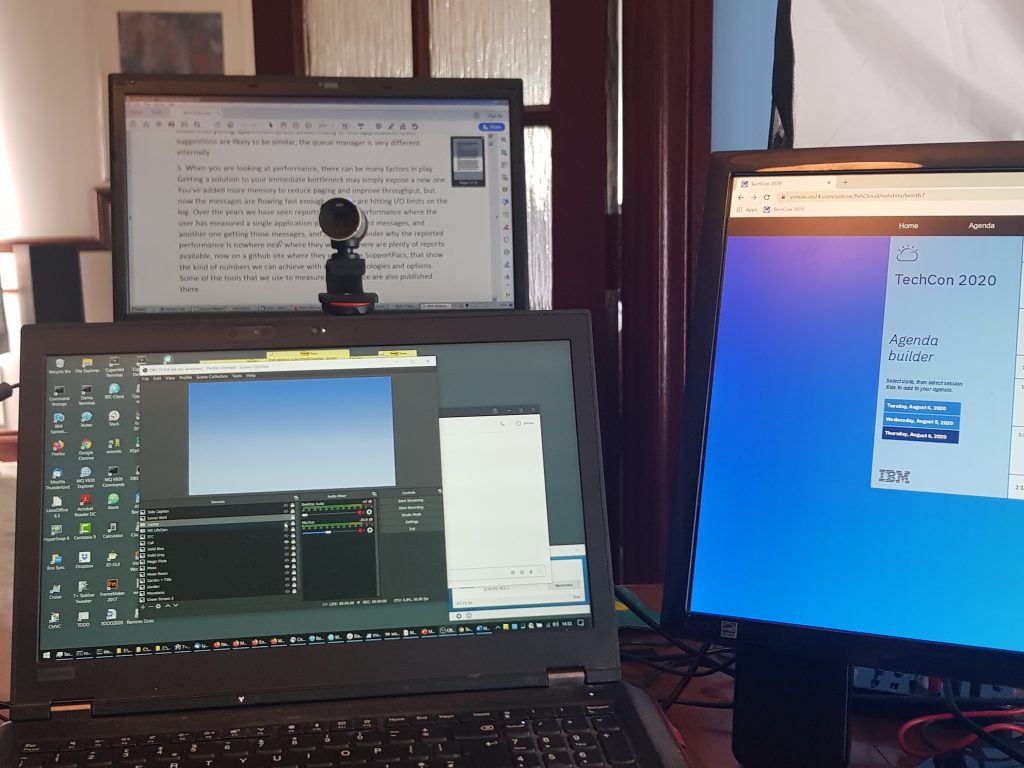 This post was last updated on August 7th, 2020 at 08:45 am